Muthukad officially declares "International Institute for People with Disabilities" in Kasaragod, Kerala on 31 May
Different Art Centre, under the leadership of Gopinath Muthukad continues its mission of magically transforming lives through art and science, while empowering the differently abled. Muthukad announced the opening of a time-tested model – an advanced centre igniting a spark of inspiration and inclusivity in Kasaragod.
MLA and former minister KK Shailaja Teacher, Dr. Muhammed Asheel, National Officer, WHO, India, along with Gopinath Muthukad, children of DAC and their mothers jointly lighted the magical lamp announcing the declaration of the new centre. The event was held at the Chaithanya Auditorium in Kanjangadu, Kasaragod on 31 May, a special day when the Academy of Magical Sciences celebrated their 27th anniversary of establishment.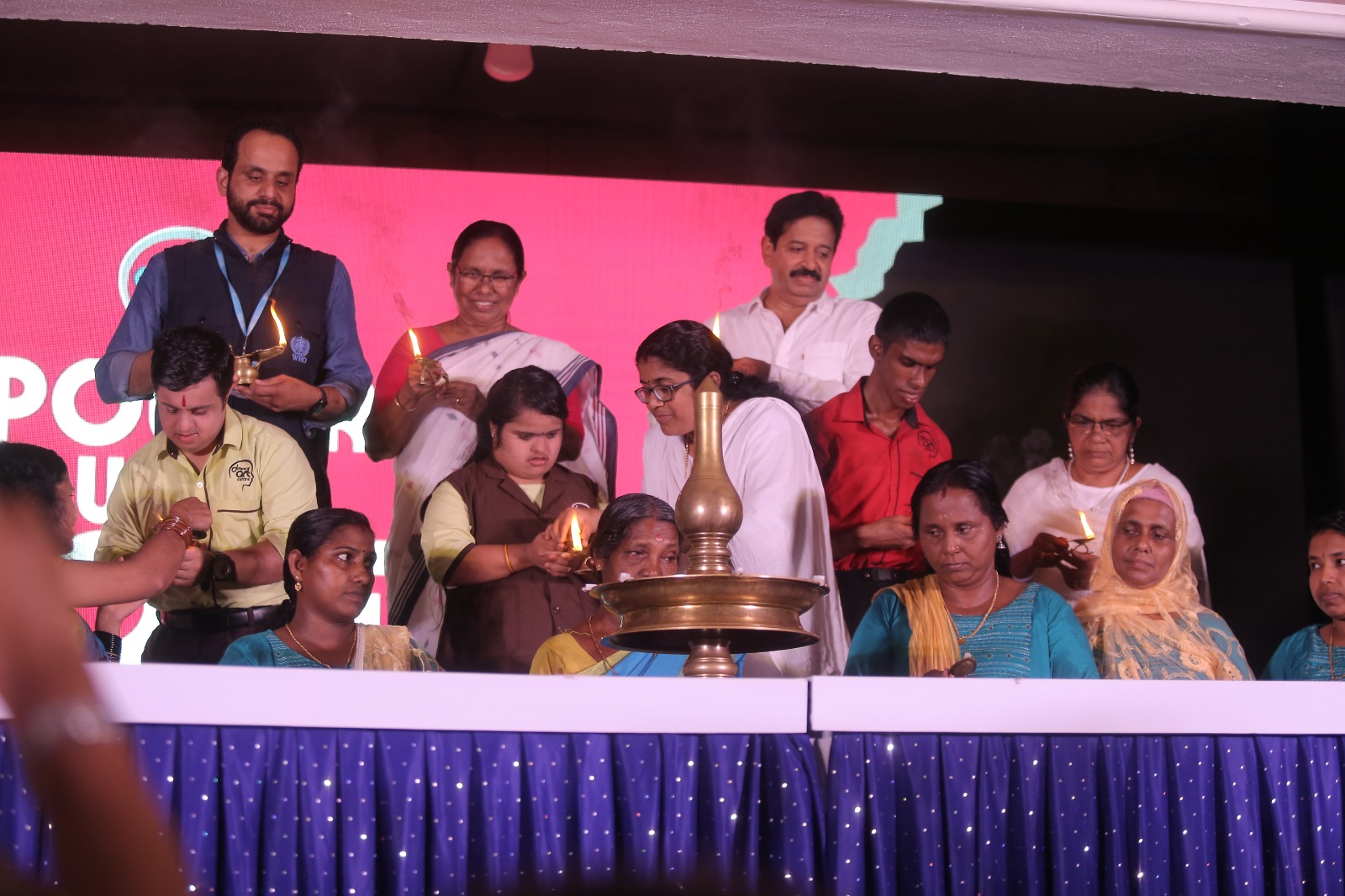 The photo gallery of Gopinath Muthukad showcases his life journey, philanthropic work, and magical performances in captivating images.
The following are glimpses from the main collection. Visit the gallery page to see more.
In his recent visit to the US, Gopinath Muthukad visited the Microsoft headquarters. His discussions centered around the significance of accessibility in technology in the lives of the differently abled. He also explored how DAC can collaborate with Microsoft to bring technology to our kids and improve their lives.
Late A. P. J. Abdul Kalam
Former President of India

Gopinath Muthukad has found a very unique medium of magic shows to spread the thoughts and ideas of Mahatma Gandhi to our people in rural areas. Many of the Mahatma's principles can be propogated to motivate the people to inspire for a better life. I am especially happy that the messages of literacy among rural women and abstinence from tobacco, alcohol and narcotics is being disseminated through such a captivating format.
Dr. Manmohan Singh
Former Prime Minister of India

The efforts of Gopinath Muthukad to disseminate the ideas of Mahatma through 'Gandhi Mantra' campaign are laudable. I am glad to know that his campaign is beginning its final journey from Wardha to Kanyakumari on October 2. It is important to recall Mahatma Gandhi's ideas and thoughts to protect our ethos and culture from such a crisis.
Dr. Mohammad Hamid Ansari
Former Vice-President of India

I congratulate Gopinath Muthukad and his team of exploring the hidden talents of these differently abled children. The use of magic to bring out the inherent talents of these disabled children was a creative way of telling the world that they are not differently able or disabled but specially abled and they could achieve wonders.
Kailash Satyarthi
Children's rights activist and Nobel Peace Prize (2014) laureate


The government has brought laws that are remarkable, but these are not enough. We must create a culture of respect, dignity, values, and inclusion. All praises for the great work accomplished by all the team members at DAC. The children deserve special praise and so as the tutors. My respect goes to Gopinath Muthukad for making all of these happen.