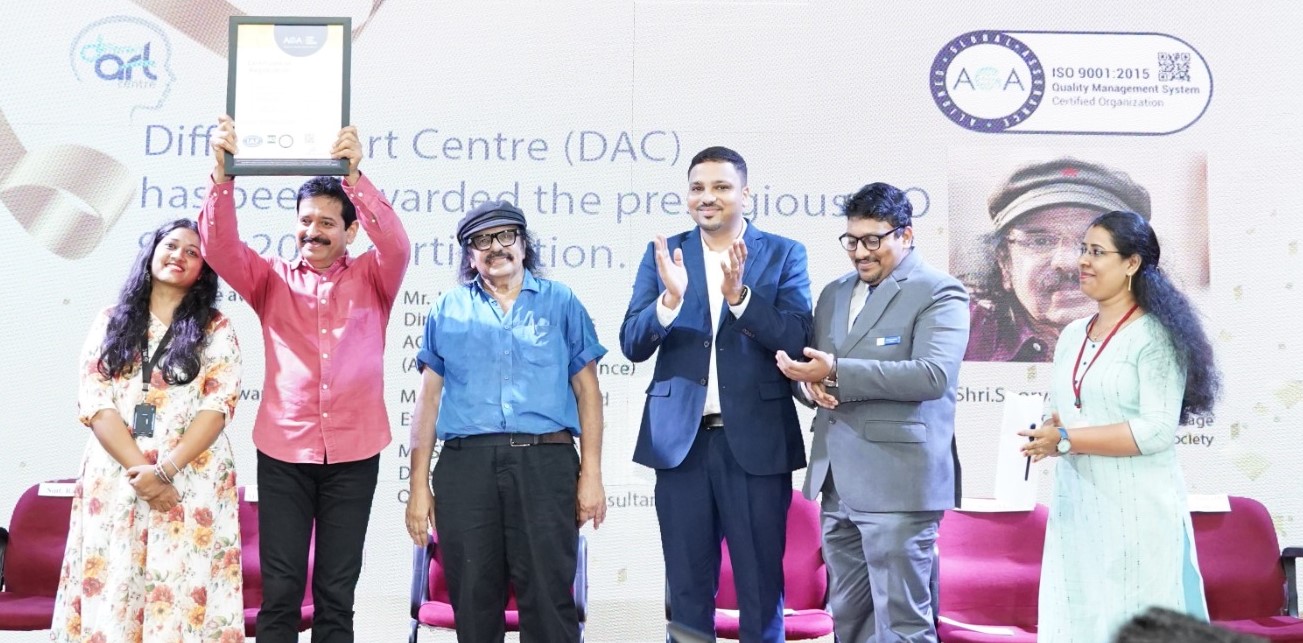 Different Art Centre Receives an ISO Certification
Different Art Centre Receives an ISO Certification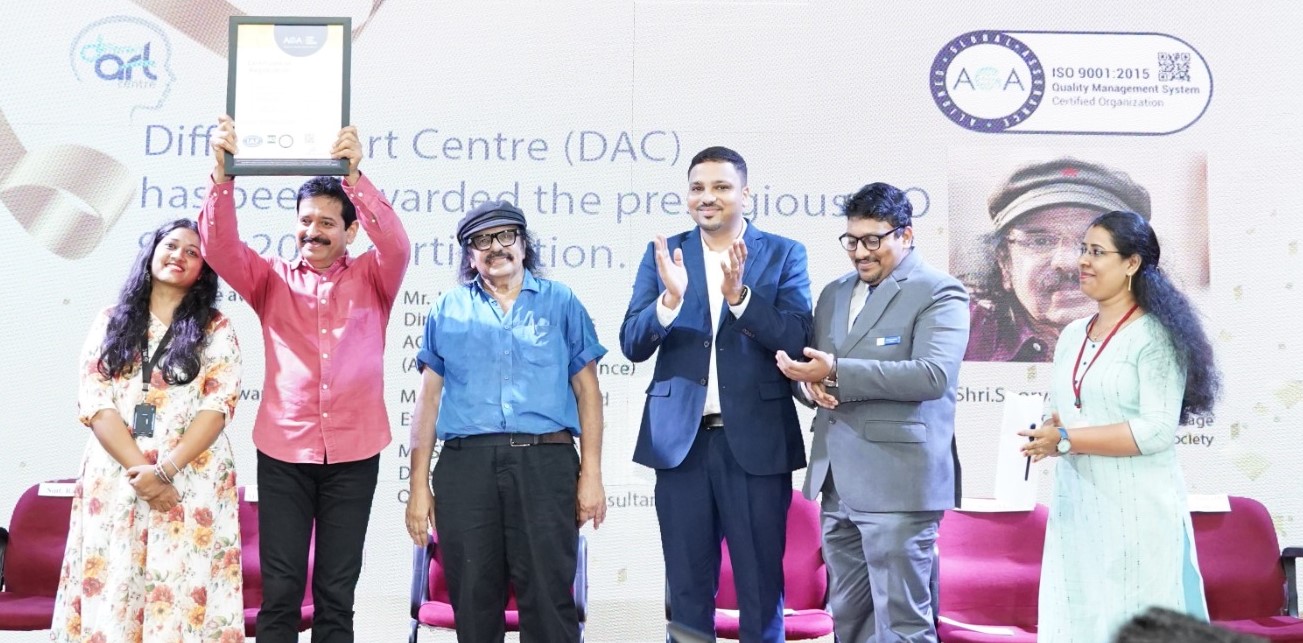 The Different Art Centre, a division of the Academy of Magical Sciences, has been awarded the prestigious ISO certification by the International Organization for Standardization. The certification was granted to the organisation for providing international standards of best facilities for the welfare and development of differently-abled children. The acknowledgement was rooted in the exceptional provision of care for children with varying abilities, specialized training modules, meticulous record-keeping, hygiene standards, and the quality of personnel resources, among other factors.
During an event hosted at the Different Art Centre situated within the premises of Magic Planet in Kinfra Film & Video Park Campus, Trivandrum, the ISO certification was presented by Mr. Jojith Jose, the Director of Operations at Aligned Global Assurance, to Mr. Gopinath Muthukad, the Executive Director of Different Art Centre. This momentous occasion unfolded in the presence of Mr. Soorya Krishnamoorthy, the founder of Soorya Stage and Film Society.
"Gopinath Muthukad, the Executive Director of DAC, expressed gratitude for the valuable contributions made by Mr. Tomy Varghese, a member of DAC's Advisory Board. Muthukad acknowledged that it was Mr. Varghese who highlighted the significance of obtaining this certification for DAC. He took the lead in spearheading and guiding the compliance process with unswerving determination, all the while offering support to the DAC team. Muthukad further noted that Mr. Varghese's pivotal role was instrumental in achieving this significant milestone successfully."
The evident standard of an institution is reflected in its level of cleanliness. As the esteemed chief guest, Mr. Soorya Krishnamoorthy remarked that the institution's exemplary provision of internationally acclaimed amenities for differently abled children, including their emphasis on cleanliness, should serve as a model to be followed by others.